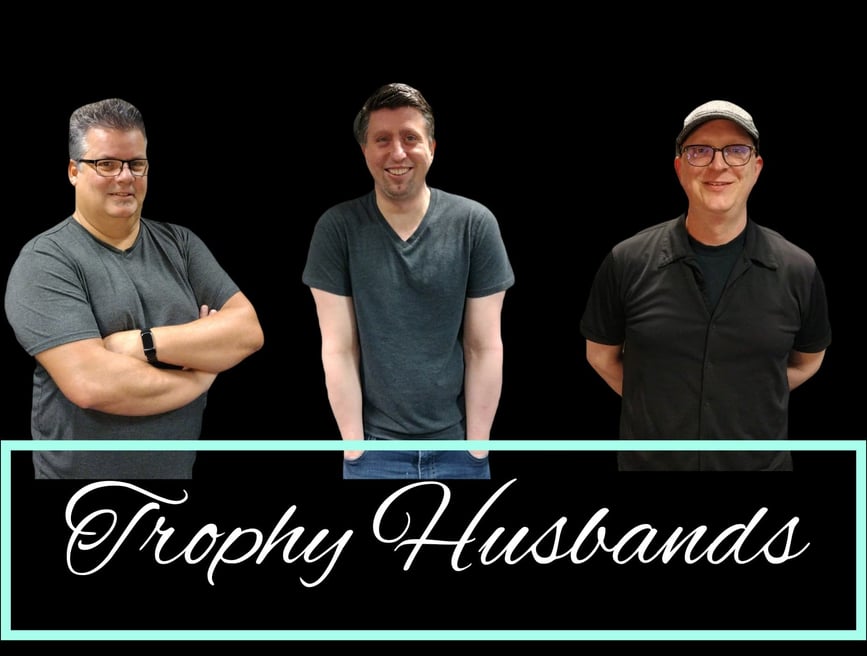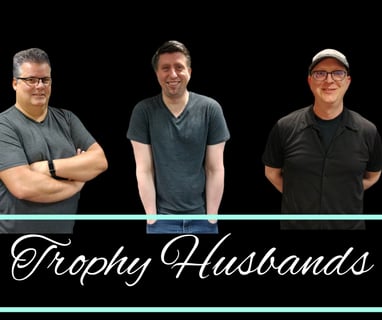 Trophy Husbands are a Milwaukee-based powerhouse trio with 3 big on-stage personalities ready to create an interactive performance with a flare of jokes and laughter.
Trophy Husbands are available as a power trio with drums or acoustic trio. Regardless the event, we have a format to match your needs.
The band performs a great mix of oldies through today's modern rock hits. In other words, stuff you know & love! Experience the golden age of AM radio up to your favorite songs from MTV with the music of Trophy Husbands!
-Kerry Miller on bass
-Michael James Grassman on guitar (or drums)
-Slim Jacobs on guitar All three on vocals!